Heavy Metal is an O.E.M. of USA made barbells. We specialize
in precision CNC machining while being committed to providing exceptional value through competitive pricing, superior quality, dependable on-time deliveries, and outstanding customer service.
Choose a Barbell
20KG, 15KG, 10KG, Aggressive and Non-Aggressive Power Bar, Needle Bearing, Bench Knurl, and Aluminum Training Bar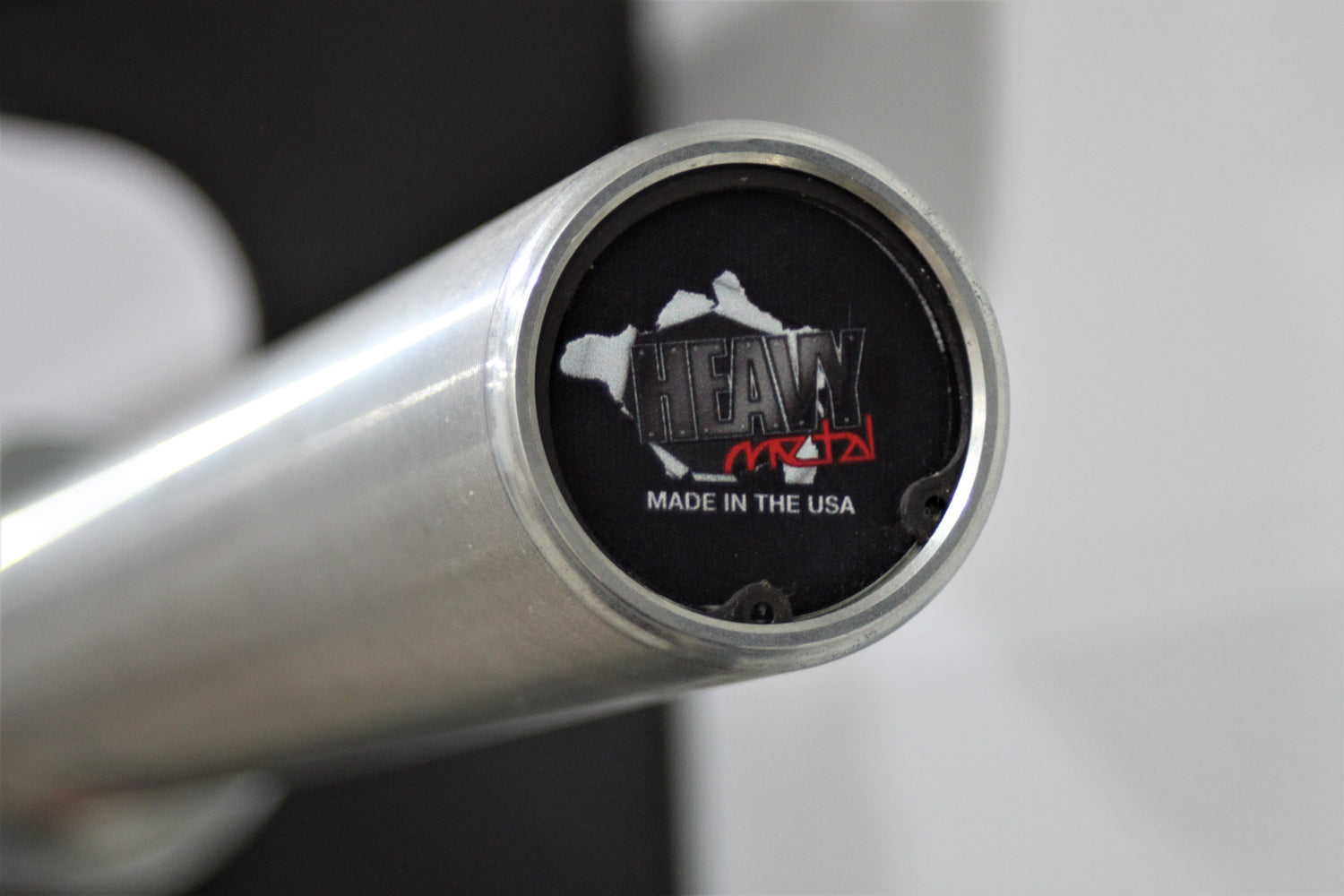 Custom End Caps
Custom branded equipment is in high demand and that's why we offer customization. We offer branded end caps and custom end caps for our customers.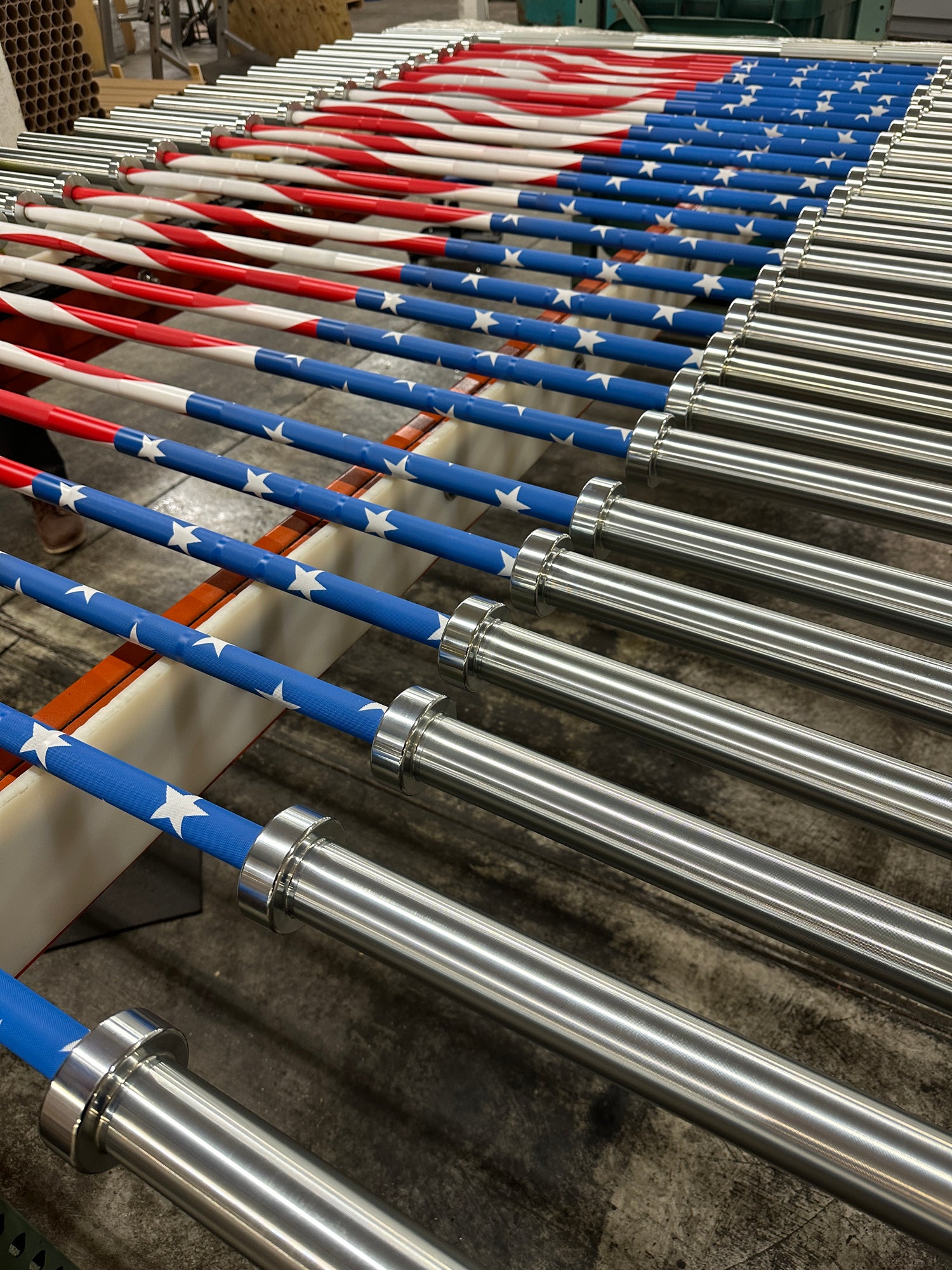 Finishes
We offer:
Clear Zinc
Black Zinc
Cerakote
Please contact us for pricing on custom branded barbells.